Google AdSense is one of the best Advertising Networks where publishers can make money serving Google Ads on their websites. They have policies guiding every publisher among which valid clicks is one and the most essential part of it.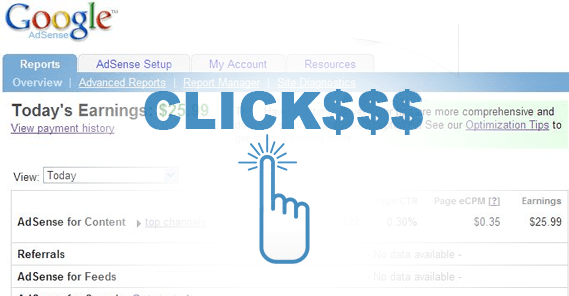 As an AdSense publisher, you are expected to be paid for only valid clicks while invalid clicks and activities may result to the loss of your AdSense account and the little accumulated found will be returned to the advertisers .
I have seen people complain here and there saying their AdSense account has been banned for invalid activities and studies has shown that over 80% of banned and suspended Google AdSense accounts are as a result of invalid activities. This AdSense invalid activities include invalid clicks and view plus other spammy activities such as using VPN to view ads , packing too many ads on a single page. etc
Read More:
Have you been visited over and over again with AdSense no-reply messages with a ban or suspension stamp? sometimes you even get to the withdraw threshold before this no-reply message hits your inbox after you might have promised your wife, Girlfriend, children heaven and earth because of the hope in your AdSense earning which is ripe for withdrawal but so sad you woke up to see no-reply message that your AdSense account has been banned.
I was also a victim of this , i lost more than two of my verified Nigeria AdSense with a better accumulated earning on each of them. so i just have to keep on the finding of how to keep my AdSense account safe from invalid activities,having learnt that the two AdSense where banned for invalid clicks/activities.
Now i have a working AdSense without any message of ban or suspension for a long time now.
Today am going to show you how to get valid clicks to your AdSense Ads and also avoid invalid activities. Read carefully….
Little Could be better than More:
one of the things that AdSense hates so much is to litter your pages with ads . some webmasters do think that will make them get valid clicks but that will only result invalid clicks when pages with less contents contained too many ads. let me explain.
As your readers come to read they need to scroll round your site when the ads are too much on the pages they mistakenly click on some ads and they will immediately cancel it because that's not what they are looking for. it was clicks because the site contain too many ads so as they scroll they mistakenly hit on such ads.
After cancelling such clicks AdSense bots will immediately record that as an invalid click. become it wasn't clicked intentionally.
Too many ads will not make your AdSense earning increase as you think but will only lead to invalid clicks. Too many ads will even irritate some of your site readers and at the end they may not even visit your site for the second time I.e too many ads on your pages may affect your site traffic as well.
Place your ads Strategically on your pages 1-2 places and see what works for you.
Consider Ignoring Image Ads:
Many of your blog readers today have banner ads blindness. they can easily see links than banners and as such it is advisable that you concentrate mostly on Links ads than banner ads.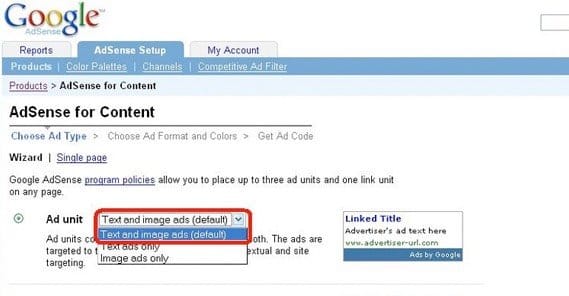 To get more clicks, link ads is better. people will easily see them compare to image/banner ads. some of your site readers may be thinking they are images attached to your blog posts. The link ads are eye-catching and also tempting to click as they pick some relevant keywords to form links from your contents.
Write Better Contents:

Did You want To get more of my articles? subscribe below!!
Did you know that one thing that boost AdSense earning is the amount of visitors you get to your website? The more the traffic grows the more you get exposure to your ads and the more you get clicks on your ads.
To get traffic to your website you need to create more valuable and evergreen contents, create articles that are needed by others , create articles that people are looking forward to read and learn about. and you will see new visitors everyday by day.
The reason is because the social media such as Facebook and the likes is a good source of traffic and now of your readers love your posts/articles they will share them on their timeline thereby making you get more clicks, more traffic and more earning on your AdSense
Make Your Website Mobile Friendly:
75% of visitors coming to your website are likely to be from mobile phones. Your AdSense ads may not be noticeable by those mobile visitors if your website is not mobile friendly and these will lead to a very low click through rate as your ads may not be see my many of your blog readers.
Even of you decide to leave your ads to only PC viewers, hope you know they are very little and may not even click on your ads as easy as you may think. The best way to increase your AdSense clicks is making your website mobile friendly.
Run Google experiments: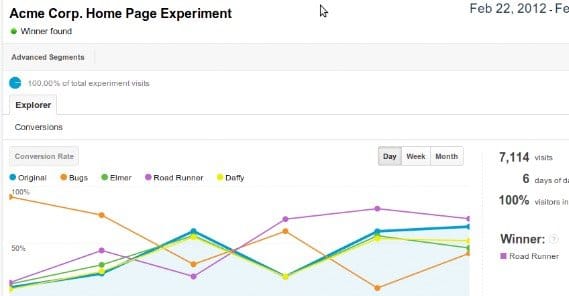 Google Experiments are an AdSense-exclusive method for split-testing ads that doesn't require
that you create two versions of a page, split your
traffic, or anything else. You just set up your experiment and the code dynamically serves different ad layouts or content to your audience in a roughly 50/50 split. This is some of the easiest
split testing you'll ever find online, so take advantage of it!
Try the left Sidebar:
Using AdSense ads you must be good in testing. And with observation the left sidebar has been a great ads placement selection especially to AdSense publishers.
Though such ads may not show up on mobile view to some Themes/templates but in your PC they are well placed. So try place your ads in your left sidebars for more exposure.
Testing , Testing,Testing and Testing:
Some AdSense publishers make this mistake but i will recommend you learn and take correction after reading this article.. How many times have you changed your Ads link colors, Styles, position ? you can't just place your ads and you are getting low clicks instead of doing some dramatic texture you are complaining of low traffic, And the likes.
You may be getting better traffic but without good placement you will still experience low clicks on your AdSense ads. This is the major reason you need to text various ads type, Ads position and Ads style to know the one that works best for you.
Don't use the same ads style with me because mine own case is different, what works for you might not work for me and vise-versa
Order Your Ads in HTML;
Fun fact: when your site loads, each ad unit is loaded sequentially. The first unit to load gets the best ad selected for that page, and so on down the list. If you have three ads, but for whateverreason your footer ad is the first to load, it will get the best ad. Try shifting round the order of your ads so the one with the best exposure and CTR gets the best ad. It might result in a slight but significant bump in your clicks.
With the above easy tips you can get more valid clicks on your AdSense ads without violating any AdSense policies. Or what else do you think ? have you any experience about AdSense please tell us in the comment section below it will help our readers as well.
Partner Posts
My name is Emmanuel Bankole, A blogger, web developer exploring the internet and teaching other bloggers and young web programmers for a better and secured future.
You can reach me on Facebook let's chat!